Nurses are calling for all UK staff to be given a higher grade of face mask to protect them against new variants of coronavirus.
The Royal College of Nursing warns that inadequate PPE may be putting the lives of nursing staff at risk.
It has written to the workplace safety watchdog detailing its concerns, soon after a similar appeal from doctors.
England's Department of Health says there is no reason to change current guidance.
It follows a comprehensive review of all the evidence around the new variants and the impact on PPE.
At present, most nurses working outside of intensive care wear standard surgical masks.
But the RCN says they may not protect them against the new variant of the virus, and very small airborne viral particles spread in hospitals.
Instead, it wants all NHS staff to be given the kinds of high-grade face masks used in intensive care units, called FFP2 or FFP3 masks.
As a result, some hospitals are offering staff high-grade PPE while many are not – and that is leading to unequal levels of protection depending on where nurses work.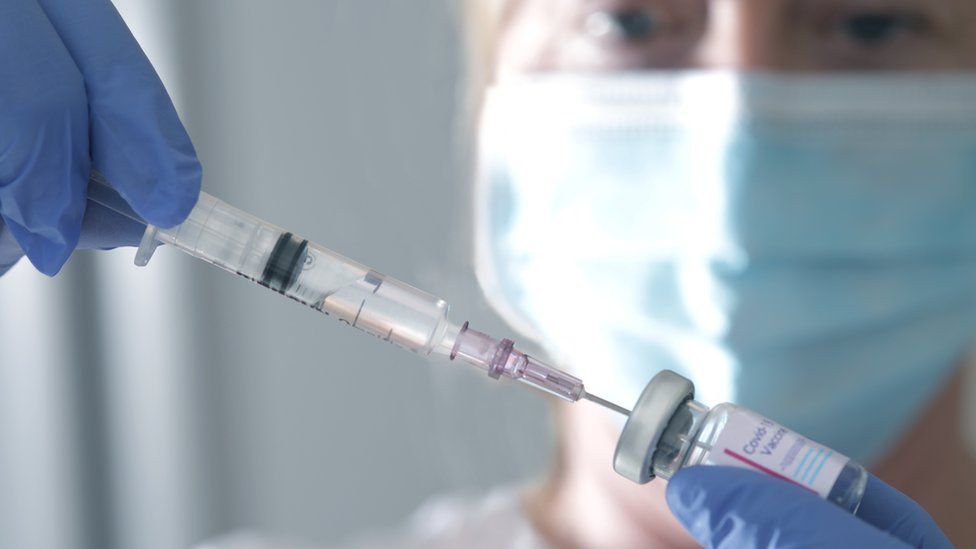 Dame Donna Kinnair, chief executive and general secretary of the RCN, said: "The government's silence on this issue is creating a postcode lottery for nursing staff.
"It must stop dragging its feet on this issue. Nursing staff need to have full confidence that they are protected."
She added: "Staff picking up this virus at work are angered at any suggestion they have stopped following the rules – this is down to the new variant and the dangerous shortage of adequate protection."
NHS England data shows a 22% rise in the average number of healthcare staff off sick because of Covid-19 in the first week of January, compared with the last week in December.
A spokesman from the Department of Health and Social Care in England said the safety of NHS and social care staff was "top priority" but the current guidance did not need changing.
"In response to the new Covid-19 variants, the UK Infection Prevention Control Cell conducted a comprehensive review of all available evidence and concluded that current guidance and PPE recommendations remain the right ones.
"New and emerging evidence is continually scrutinised and evaluated by the government, in conjunction with our world-leading scientists," the spokesman said.
The Royal College of Nursing is asking the governments of the UK to:
assure health and care staff that the current guidance on PPE is robust enough to protect them
ensure that nursing staff are supported to use respiratory personal protective equipment (PPE) such as FFP2 or FFP3 masks
look at the effectiveness of ventilation in all NHS buildings
It is also calling for the Health and Safety Executive to review the guidance on appropriate use of PPE in all health and care settings.